As our country grapples with a housing shortage crisis, Allied Development is committed to being part of the solution. We are rapidly expanding our land development efforts across the nation to help meet the growing demand for housing, and to provide more people with a place to call home.
For accredited investors, we have opened the opportunity to invest in Allied Land Fund II to achieve passive investment income to fund our acquisitions nationwide.
Allied Land Fund II is now open. Visit the Allied Land Fund Investor Portal To Register and explore the opportunities available. The last fund was fully subscribed (capital committed) in less than 24 hours of the webinar so it'll be beneficial to get in early.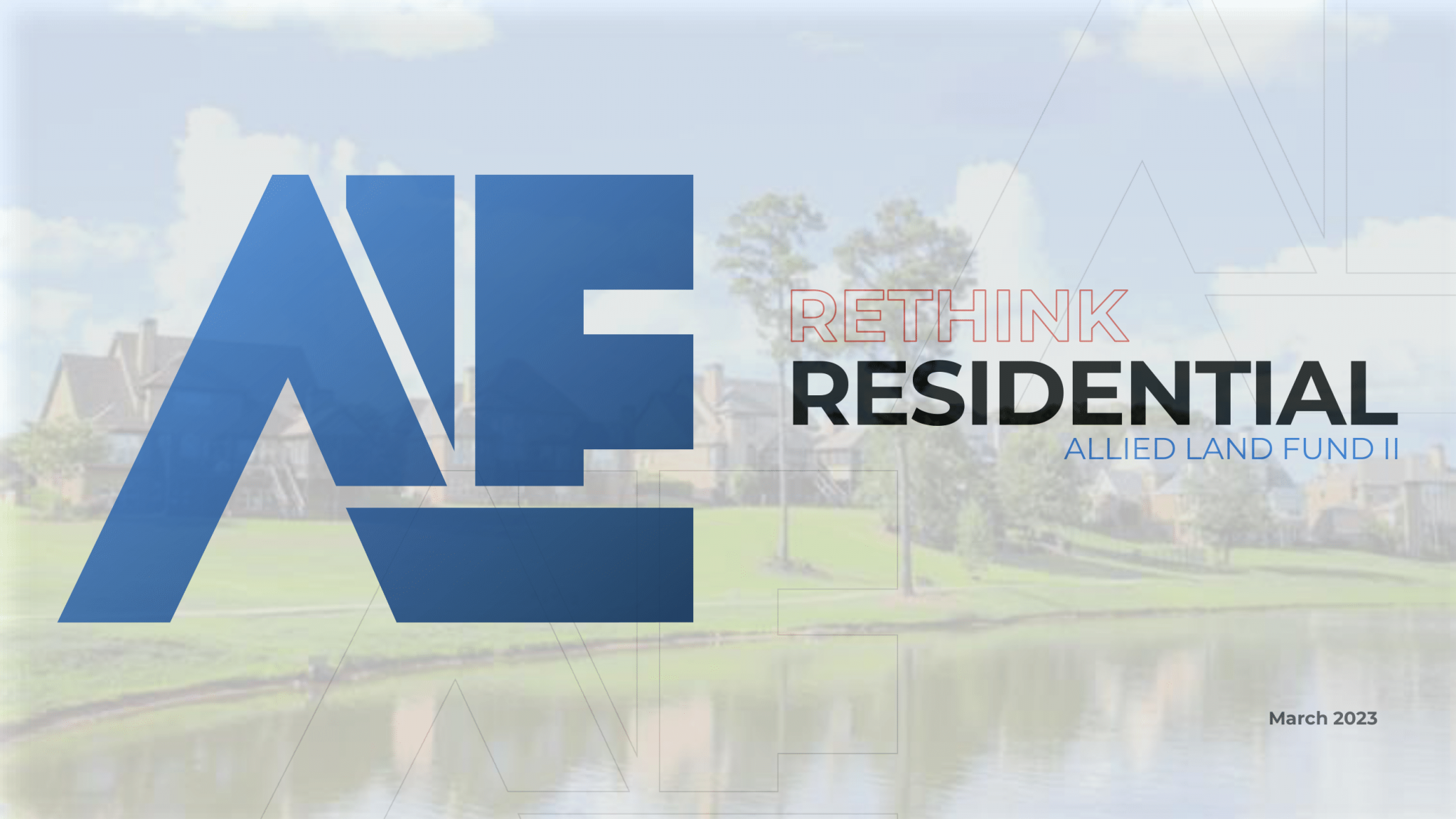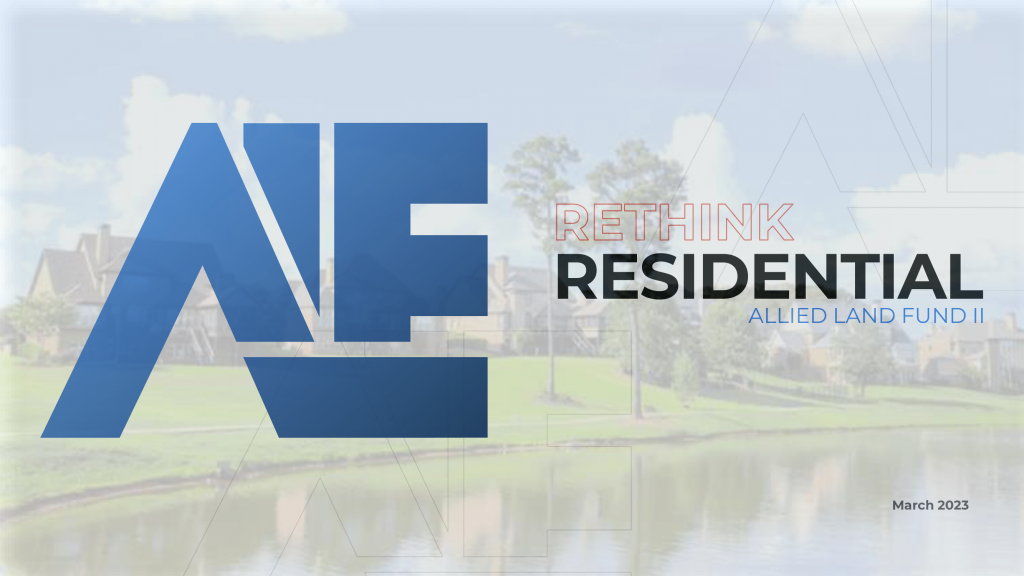 Disclaimer : NOT AN OFFER TO SELL OR SOLICITATION OF AN OFFER TO BUY SECURITIES;
PAST PERFORMANCE IS NOT INDICATIVE OF, OR A GUARANTEE OF, FUTURE RESULTS
The material in our web site does not constitute an offer to sell, nor a solicitation of an offer to buy any securities issued by us and described herein. Such an offering is made only by means of a private placement memorandum or similar offering documents (a "PPM") which must be read by you in order to understand fully all the implications and risks of any nonpublic offering of securities to which our PPM relates. A PPM must be made available to you in connection with and prior to an offering. Neither the U.S. Securities and Exchange Commission nor any state securities regulator has approved or disapproved of these securities or determined whether our PPM is truthful or complete. Any representation to the contrary is a criminal offense.
Investing involves a high degree of risk and there is no assurance that the investment objectives described in our PPM will be met. Refer to our PPM for federal and state criteria for investor qualification and suitability standards. Alternative investments, especially in nonregistered, private real estate funds, typically are speculative, carry substantial risk of loss, and are illiquid.
Investing in private real estate offerings is not suitable for all persons and involves special risks including, without limitation, illiquidity and limitations on the redemption of securities; demand for real property; changes in supply and demand for real property; changes in law; tenant turnover or defaults; loss of investment; competition; casualty losses; use of leverage; and fluctuation of real estate values based on economic, environmental and other factors.